| | |
| --- | --- |
| Posted on January 18, 2012 at 2:05 PM | |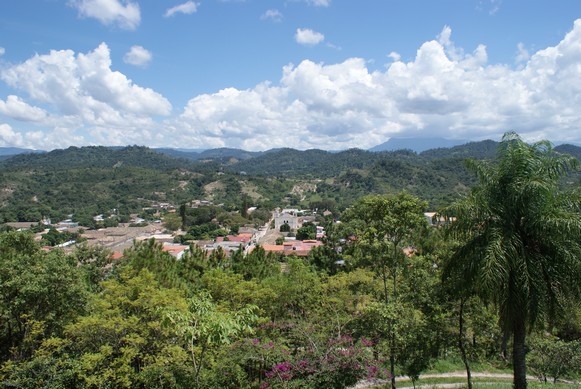 It's a little unsettling when the country you're travelling through becomes the focus of rabid, doom-mongering media coverage.
Halfway through a trip across Central America, I arrived in Honduras after its president, Jose Manuel Zelaya, was overthrown in a military coup, sparking mass protests and riots on the streets of the capital, Tegucigalpa. As chaotic scenes appeared on TV screens across the world, my email inbox swelled with worried messages. "Where are you? Are you still alive?"
I was quick to point out to family and friends that I was alive and very, very well. Which they had trouble believing, of course. My good mood was induced by a lovely little town called Gracias a Dios. Hidden away in the mountainous, eastern Honduran countryside, it was just 250 kilometres from the trouble in Tegucigalpa, but seemingly another world - another era, even - away.
The word 'sleepy' is over-used when it comes to describing laid-back places, but Gracias fully merited it. Here, people weren't just having afternoon siestas; they were having them in mid-morning, too; on street corners, park benches, in fields, anywhere in fact. It was hard to believe that, back in the 16th century, this was a bustling town full of Spanish Conquistadors. It's said that when they first arrived, they were so happy to see flat land after toiling through the hills that they looked up to the heavens and said: 'Gracias a Dios' (Thanks be to God). The name stuck - and, for a while, it became the capital of Spain's Central American empire.
Remnants of the colonial era remain - a pretty whitewashed church and town hall edged the tree-shaded central plaza - but the most striking thing about Gracias were the spitting images of Jose Manuel Zelaya strolling the dusty streets. With his wiry build, neatly trimmed dark moustache, cotton slacks and shirts (sleeves rolled up to the elbows), and white cowboy hat, Zelaya looked like the archetypal Honduran male, a real man of the people. Now he had gone into hiding, and I wondered if he was lurking somewhere in Gracias.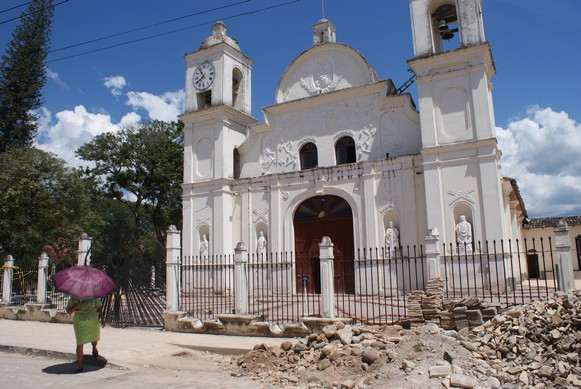 Seeing me ambling aimlessly with camera in hand – I appeared to be the only foreign tourist in town this day - one of the lookalikes told me that I could snap some nice pictures if I walked up a trail, a moderately steep one, but one well worth the effort. Twenty minutes later, I'd reached the old fortress of San Cristobal. Close by, I spotted a moustachioed old man sitting under a tree. He said something in Spanish, which I couldn't understand, then he began pointing towards the fortress.
I went through a gate, and half-feared that I was going to be lynched by his amigos. But there was no-one there. I stood on the ramparts for a while and took in the views, the tiny town below, dwarfed by the forested mountains. If only I could paint, I thought.
As I retreated from Gracias' fortress, feeling a siesta coming on, I motioned to wave goodbye to the old man who had pointed me in the right direction.
But it was no use. His cowboy hat perched over his face, he was sleeping like a baby, without, it seemed, a care in the world.
Categories: None