| | |
| --- | --- |
| Posted on May 1, 2012 at 2:10 PM | |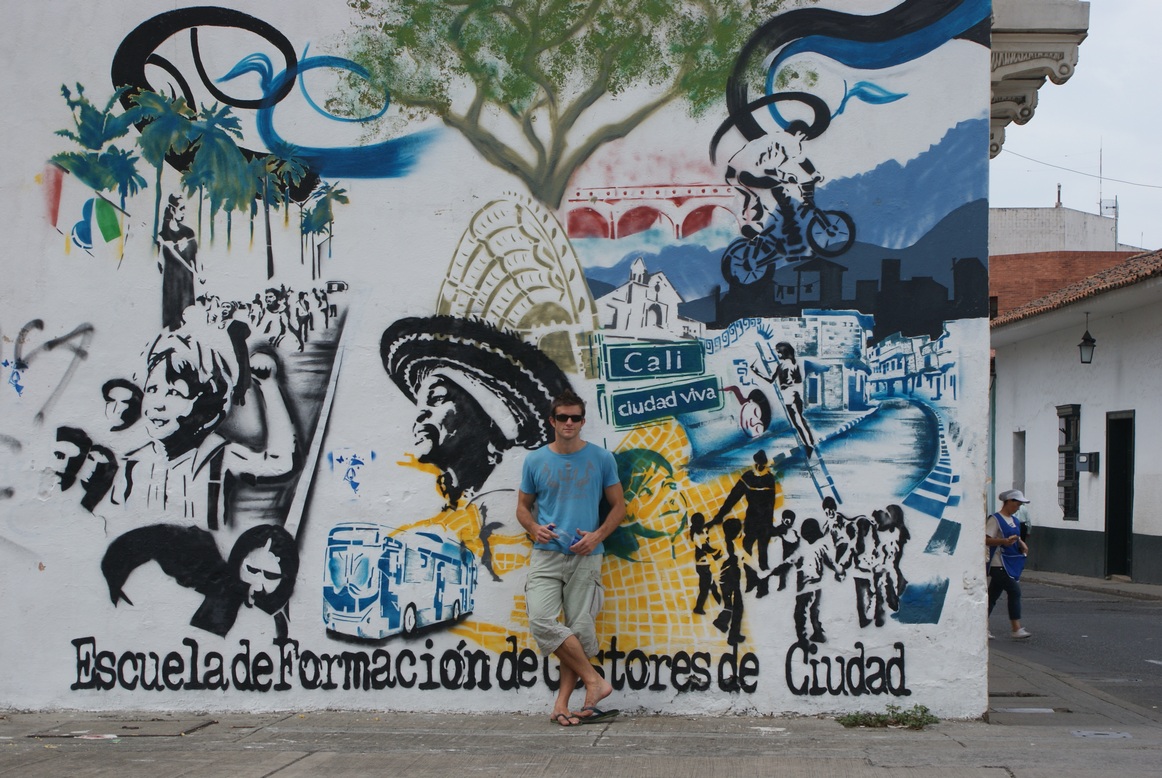 The bubbly Colombian looks familiar. As she welcomes us into her salon, one of my friends whispers: "Queen Latifah".
We nod our heads in agreement as this larger-than-life figure - a spitting image of the American actress - whisks us past the reception. It's staffed by an eye-catchingly busty young woman, who is twiddling locks of her shiny brunette hair, while chatting away on the phone in Spanish studded with Colombian slang.

We walk past a door that leads to a tanning room, from which two more gorgeous girls in uniform appear. They smile, say 'hola', stare and smile some more.
Although, in a way, it feels as if we've walked into the lair of a Bond villain, judging by our grins and mischievous glances, my friends and I are thinking the same thing. This seems too good to be true.
It gets better. Queen Latifah shows us to our perspective rooms. We'd heard that there was a kind of boutique hotel hidden behind the salon. It was a decent tip. The three rooms are four-star standard (or at least 3.5), with neat ensuites, large, comfy double beds and window views over the city of Cali. She quotes us about US$25 a night each. We knock her down to $20. She agrees, reluctantly, but we say we're on a budget and can't afford much. We tell her we'll stay four nights.
"Maybe more," says my Irish friend,  Des, with a twinkle in his eye. He keeps muttering about the ludicrously attractive women working here and how he'll get practicing his Spanish on them.
It transpires that we don't have a hope. Well not much anyway. The only male hairdresser in the place (an incredibly camp bloke with painted fingernails) says they're all attached and considering Cali is renowned for its hot-blooded young men - and in the 80s and 90s was one of the most dangerous cities on earth - we decide it's probably not worth stepping on the wrong toes, just in case.
We spend most of our time in Cali marvelling – slightly bewildered, in fact – by the locals' obsession with salsa. Calenos reckon they live in the world's salsa capital, and dancing is all they seem to do here – at night anyway (by day, many love hanging out in American-style malls and, by the looks of some extremely firm breasts and backsides, getting silicone implants).
Needless to say, we're pretty useless at salsa - I have a remarkable talent for stepping on girls' toes. Our Irish friend, however, thinks he's a dab hand, especially after motoring through the beer-bong pitchers that they serve in the bars here.
Our stay in Cali is made even more enjoyable by Francisco, the hotel's affable night porter, the one person in the property who can speak English, but who has a knack of using the phrase 'muy bien' (meaning 'very good' or 'very well' in Spanish) at the end of almost every sentence.
Even when we say we're not impressed with the high laundry prices at the hotel - Queen Latifah's wily hubby Freddie tells us there are no laundrettes nearby (there are) and tries to charge us $5 to wash each pair of socks - Francisco says 'muy bien, muy bien'.
And, of course, as we leave, the last words he says are 'gracias, adios, muy bien, muy bien'.
Our time in Cali reminds us, once again, that one of the great things about travel is often not the spectacular sights you see, but the characters you meet, and the way their actions and idiosyncrasies can leave an unforgettable mark.
NB. If you're heading to Cali, and want to stay with Queen Latifah, Freddie and Senor Muy Bien, let me know and I'll dig out the address.

Categories: None